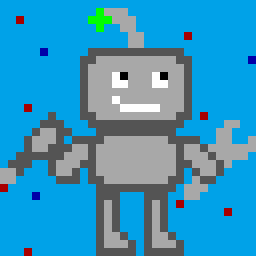 Druzyek
Hors ligne
Membre
Points: 21
Défis: 0
SDK programming on fx-9750GIII
Posté le 23/10/2020 05:06
Hi, I hope it's ok if I post a question in English. Please answer in French if you like.
I just got an fx-9750GIII that I would like to make an add-in for. I setup the SDK as described here:
Programmer en C sur Graph 35/75 +E
I was able to compile the example program and run it in the simulator.
I copied the Default folder and MonochromeLib files described here so the SDK will produce an SH4 add-in.
[Tutoriel] Configurer le SDK pour le rendre compatible SH4
I created a new project and got warnings about SH4_compatibility.h redefining key macros. I put #define __KEYBIOS_H__ at the top of my file so keybios.h would not include key constants and the warning went away.
My project contains MonochromeLib.c, SH4_compatibility.c, and main.c. It compiles to a G1A that is 4.34k. When I run it in the simulator, I get an error saying "Nonexisting memory by data write access at 87FFFFFC" and the trace jumps to the declaration for GetKeyMod, but maybe that is normal for the simulator if it doesn't support the new GIII. When I run the add-in on my calculator, the screen freezes and I have to press the reset button on the back.
What can I do? Does anyone have an empty project that will compile and run for the 9750GIII or 9860GIII that they can share?
Here is my code:
define __KEYBIOS_H__
#include "fxlib.h"
#include "SH4_compatibility.h"
#include "MonochromeLib.h"
// #include "string.h"

int AddIn_main(int isAppli, unsigned short OptionNum)
{
unsigned int key;

//Bdisp_AllClr_DDVRAM();
ML_clear_vram();

locate(1,4);
Print((unsigned char*)"This application is");
locate(1,5);
Print((unsigned char*)" sample Add-In.");

while(1){
GetKey(&key);
}

return 1;
}