» fxSDK / Gint "extension" to support fx-CP400/500(+E) - Utopia or Not ?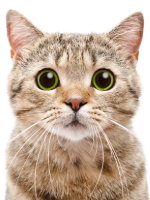 fxSDK / Gint "extension" to support fx-CP400/500(+E) - Utopia or Not ?
Posté le 21/11/2023 09:46
Hi Guys,
following the upload of
CPBoy
on Planete Casio, a program working with the Hollyhock-II hook and considering that the base architecture of fx-CP400/500 is very similar to what we can find either on fx-CG50/Graph90+E or on Prizms (fxCG10/20), it is maybe achievable to extend the scope of the fxSDK/gint to support this machine. For sure there is a strong interest in creating links with the ClassPadNet Team to share experience and knowhow.
From a technical point of view, ClassPad is running on a SH4 also (SH7305), so many stuff can be directly reused. There are some parts that are actually different (screen with touchscreen capabitlities, memory, keyboard) from the usual Graph (Mono or Color). Specific drivers would then be certainly required for these elements.
Would some of you interested in checking what is available or not and what would be the amount of energy needed to put on the project to add full support of FXCP ?
Today, Addins are not supported officially, so third parties programs (Homebrews) are launched through a Hook. We need to compile a bin that is loaded into memory by the hook and launched. This is close to what is currently done on fxCGs with the "Addin Push".
Please let us know in the comment section if you are interested in working on this.
Many additionnal information can be found here :
ClassPadNet