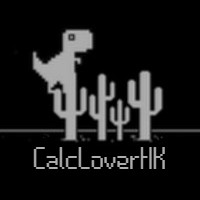 [Tutorial] Another way to get into OS Error page
Posté le 24/08/2020 11:52
Today I'm going to share my tutorial on how to get into OS Error Page without using a pen to press RESTART button!

The original method needs you to press [F2] [4] [AC/ON] plus the RESTART button first which needs more than 2 hands to do it.
Now, here is the more optimized one:
1. Turn off the calculator
2. Press [OPTN] [EXP] [AC/ON] to have the entering Diagnostic Mode pop-up
3. Press [EXIT] //This toggles RESTART for you
4. Just the time you press [EXIT],
quickly
press [OPTN] [EXP] [AC/ON] again to enter OS Error page
(You can let one of your hands ready for the step 4 and the another one to press [EXIT])
Currently this works on my fx-9750GIII. Please inform me if this method works too on other calcs!